Unless you have been living under a rock, you have likely heard about the EU's General Data Protection Regulation, more commonly known as GDPR. While this is a regulation specific to the European Union, there are potential implications that could impact businesses in the United States. As members of The WorldCom Group –  an international collection of PR and communications agencies – we are keenly aware that you don't have to be in the European Union to be impacted by GDPR.
Some companies like Google have already rolled out changes to their privacy policy in advance of the GDPR going into effect May 25, 2018. Other companies like Verve have shuttered their operations in Europe because of it.
In any case, the implications could be minimal or major, depending on what your company is, how you collect and use data, and the audience you reach. If you're anything like me, the EU's GDPR was a bit of an unknown and while you may or may not be impacted by it, knowledge is power (right?).
Thanks to some cursory research, we have found this amazing infographic from Digiday outlining all the must-know details of the GDPR. And, instead of recreating the wheel we figured we'd just share it with you here. Enjoy!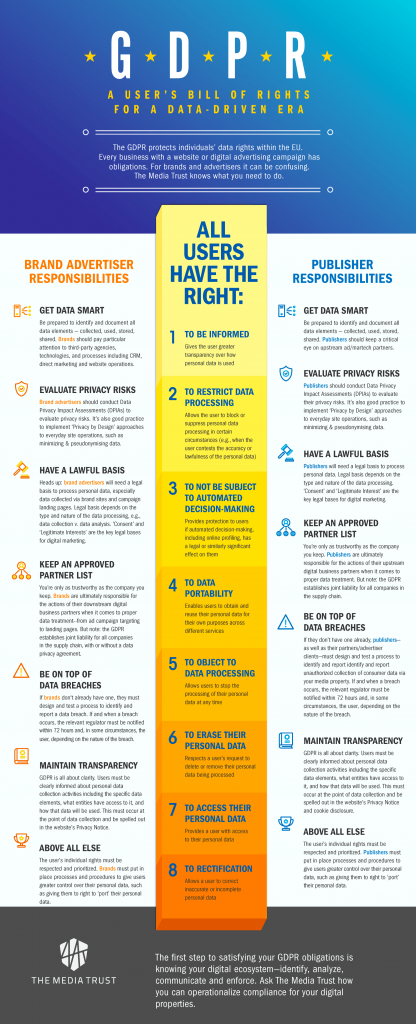 Have something to add? Tweet at us @DEVENEYMKTG and let us know!