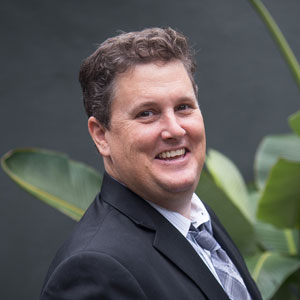 Tony Norman
Creative Director
Division: Creative
Practice Area(s): Lifestyle, Lifecare
Sub-Industries: Food and Beverage, Retail, Spirits, Entertainment, Tourism
Relevant Experience; LifeStyle: Zatarain's, Sanderson Farms, Community Coffee, New Orleans Saints, Luzianne Tea, Kennedy Space Center, The National World War II Museum, French Market Coffee, Po Boy Fest, LASPCA
Number of Years in the Industry:
Number of Years at DEVENEY:
Educations & Certifications:
Tony Norman is the Creative Director at DEVENEY. For more than 20 years, Tony's been creating work that's thoughtful, beautiful, and above all, effective for a host of nationally recognized accounts. He cut his teeth as a copywriter at BBDO in Atlanta, where his work for Cingular Wireless first garnered him national recognition
as a writer.
From there, he moved to New Orleans where he oversaw a host of breakthrough marketing efforts for a diverse roster of national and regional brands, including: The National World War II Museum, Zatarain's, Harrah's Casino, The Kennedy Space Center, The Audubon Zoo & Aquarium, Luzianne Tea, Sanderson Farms Chicken, Southern Comfort, Community Coffee, New Orleans Saints and The New Orleans Jazz and Heritage Festival, to name a few. His work has been featured in advertising's most prestigious award shows and publications including: Print, CA, The One Show, The Adrian Awards, Addy's, EFFIE's, and he's even had a commercial featured on the national TV show, "The World's Funniest TV Commercials." When he's not bringing ideas to life for clients, you can find him enjoying the great outdoors with his wife and two kids or working on restoring his vintage Airstream travel trailer.