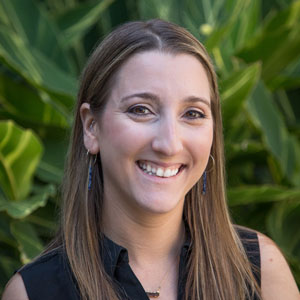 Andy Kutcher
Digital Supervisor
Before her work with DEVENEY, Andy spent 10 years immersed in the digital marketing world, working with clients specializing in hospitality, tourism and healthcare. She spent six of those years with an award-winning digital agency, leading their social media team on accounts like GoNOLA and Hotel Monteleone. Later she left to serve as the first Chief Marketing and Operating Officer for the NOLA Distilling Company, guiding the startup's marketing and logistical direction.
Currently, Andy works as DEVENEY's Digital Supervisor, leading our Digital Team with various clients like Studio Health, Deutsches Haus and Southern Quality Ford. In her work, she develops and fosters DEVENEY's social media and digital strategies. Additionally, she guides our clients as they work to catch up in the digital world.
In her off-time, Andy coaches volleyball in addition to volunteering with the Anti-Defamation League. Most rainy days you can find Andy snuggled up with her pup Dank, a Hurricane Katrina rescue.