We recognize the importance of advancing students' careers before they even begin. Through our prestigious Associate Program, DEVENEY is committed to providing enriching opportunities for young professionals in New Orleans. This spring, we're opening our doors to current students and recent graduates for a peek inside our agency to learn what it means to be "All In" with DEVENEY.
On Thursday, May 4, from 4:30-5:30 p.m., tour participants will get a behind-the-scenes look at an engagement agency and have the opportunity to network with DEVENEY team members from our public relations, advertising, digital, marketing and creative divisions.
So, what can you expect to gain through experiencing our engagement agency firsthand?
Networking Practice: This is a skill that even the best communicators struggle to perfect. Practicing your networking skills is the only way to get better, and our DEVENEY employees are eager to chat with you about the marketing and communication industry.
‍
Our Agency's Operations: Every agency is different. DEVENEY is an engagement agency with an encouraging and inclusive work culture that helps clients navigate every aspect of elevating brands and targeting audiences. The tour will offer insights into our unique process and variety of services. Here's a glimpse into how we work:
‍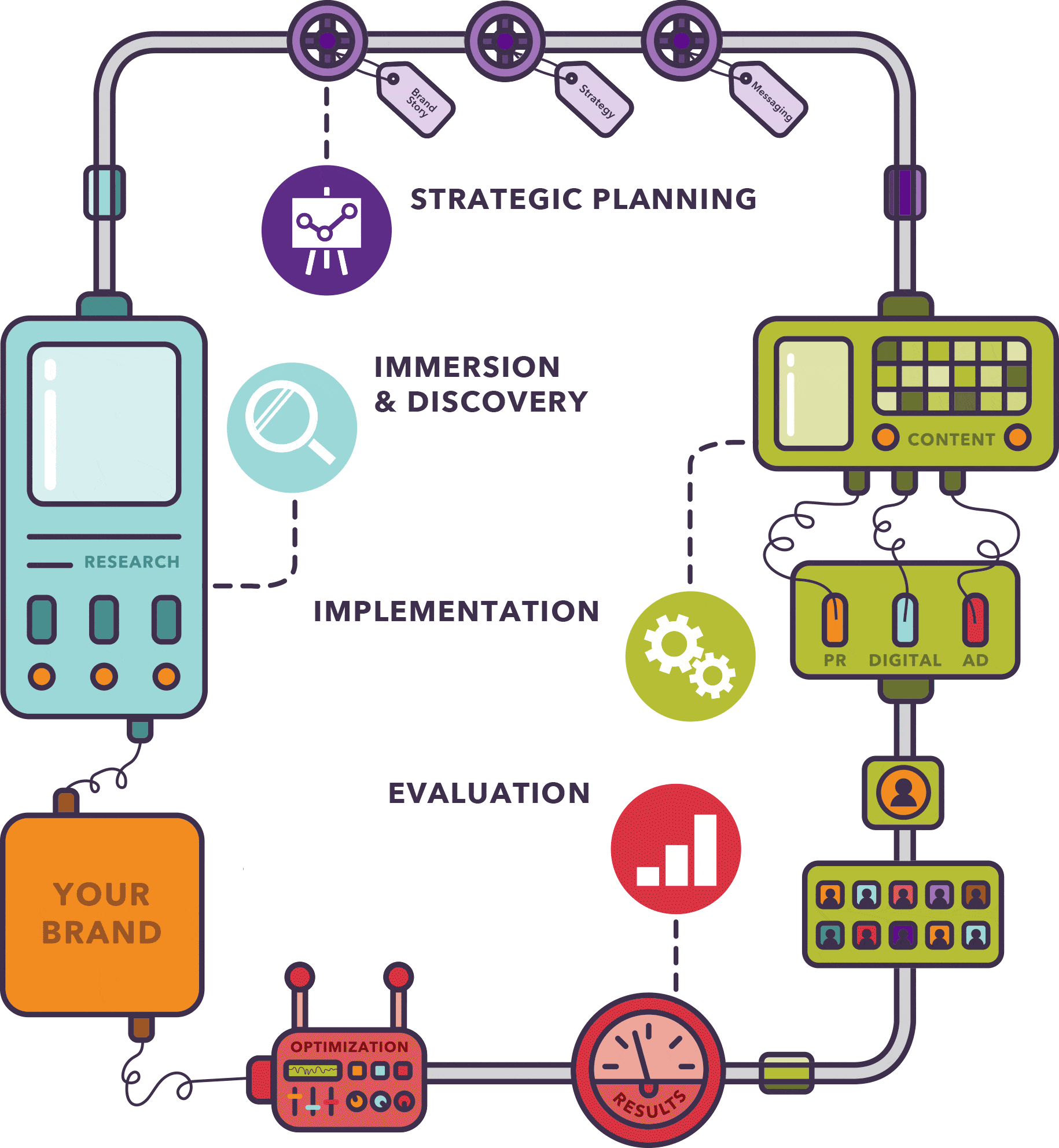 ‍
Become a DEVENEY Associate: During the open house, a brief presentation will provide an overview of our Associate Program and the next steps you should take to submit your application. You can learn more now by reading about our current digital, creative, and public relations associates in the Day in the Life of an Associateblog series.
‍
Enjoy Light Refreshments: Who doesn't love snacks?
‍
Could you benefit from a tour of DEVENEY? RSVP to save your spot by emailing RSVP@deveney.com. We'll see you there! Tweet us @DEVENEYMKTG and tell us what you want to learn during our agency tour.