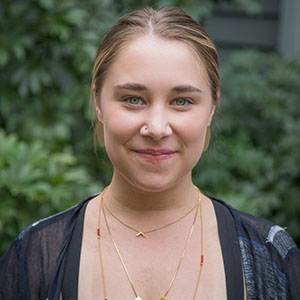 Samantha Krupicka
Associate Account Executive
Samantha Krupicka works as an Associate Advertising Account Executive for DEVENEY, helping the team implement marketing strategy in the field. She first joined the DEVENEY team in 2017 as a Public Relations Associate. DEVENEY asked her to stay on, hiring her as a fulltime employee. A Memphis, Tennessee native, Samantha moved to New Orleans in 2013 to study at Tulane University, from which she graduated summa cum laude in 2017. She has a bachelor's degree in English and communication and chose to pursue the field based on her internship experiences.
Samantha has worked with a variety of DEVENEY clients, including The Outlet Collection at Riverwalk, Fisher Phillips, Saint Xavier University and Peoples Health. She currently serves as the account lead for Arxcel and Astor Crowne Plaza, splitting her time between DEVENEY's many Lifecare and Lifestyle clients, as well as dabbling in some crisis management, agency marketing initiatives and Associate Program direction.
In her spare time, Samantha enjoys baking pies, writing creatively and trying new restaurants around New Orleans.