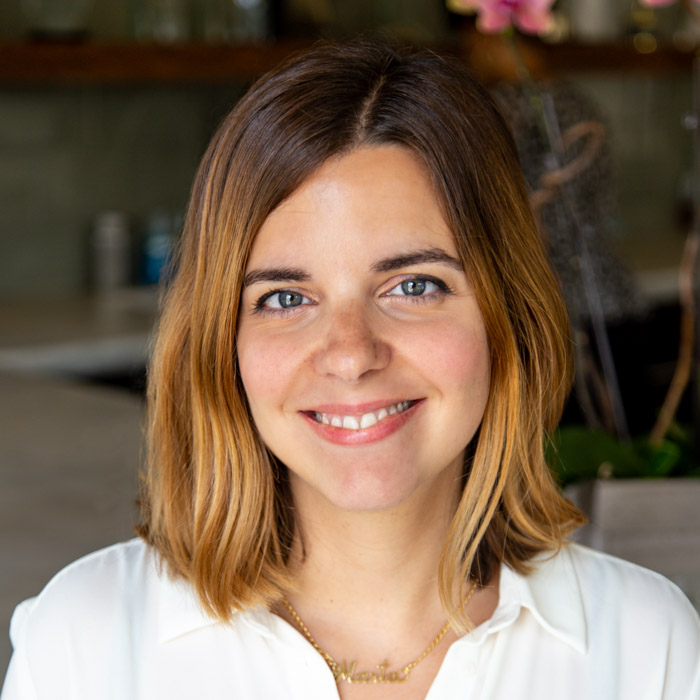 Marta Blanco
Marketing Supervisor
Division: Marketing
Practice Area(s): Lifestyle, Lifecare
Sub-Industries: Arts and Culture; Entertainment; Food & Beverage; Alcohol & Spirits
Relevant Experience; LifeStyle: VICE, NIKE, New Balance, Timberland, Samsung, Mazda, Seat, Adecco, Brugal, Pernod Ricard – Absolut, Beefeater, Gin Mare, Jagermeister, Coca-Cola, Johnson & Johnson, Endesa, Kenzo, Calvin Klein, LVMH
Number of Years in the Industry: 12
Number of Years at DEVENEY: <1
Educations & Certifications: BS/MS Business Administration – Marketing concentration, Comillas Pontifical University Madrid; MA Cultural & Art Management, Barcelona University; MBA Loyola University (On going)
Marta Blanco has a BS/MS in Business Administration and Marketing and a MA in Cultural Projects and Contemporary Art Management, and she has over 10 years of experience in the Advertising and Marketing Communications field.
She has always been involved in Advertising Agencies and major communication companies – such as VICE Media or FOX International Channels – that's why her expertise is based on the coordination and management between different agency departments and the client. Flexible with a capacity for solving problems, she is client service oriented, used to managing and leading key accounts.
Last year, she was in charge of the management on international projects as Timberland, Mazda, Samsung or Maxxium as the Account Director for VICE Media Spain.