Did you know that Instagram has 500 million monthly users? That makes it the second most popular social media platform available, behind Facebook. When it comes to engagement, Instagram users do it best, with business pages averaging up to 70 interactions per 1,000 followers (compared to Facebook's six interactions per 1,000 followers). That's right – it might be time for your brand to stop stressing about Facebook and start harnessing everything that Instagram has to offer. If your brand is not on Instagram, it might be time to re-evaluate, and it's definitely time to join. Posting on Instagram may seem fun and simple, but each post should be crafted with intent.
Getting started on the visual-based platform is straightforward:
1.    Create a public profile using your brand's name.
2.    Upload an eye-catching and appropriate profile photo.
3.    Craft the perfect bio (make sure to include a link to your brand's official webpage).
4.    Upload your first post.
Don't get ahead of yourself. Think of your account as a window into your brand. Make it pretty, make it fun, and make it work. Before creating a post, make note of what you would like your Instagram account to help you accomplish. If you are looking to view analytics and expand engagement through paid posts, consider creating a business profile. A business profile is not essential for your brand, but some of the features available to business profiles can help brands use the platform to their best advantage.
Catch your customers' eyes.
Instagram users are aesthetically-driven. This means high-quality images and videos are a MUST on the platform. Proper lighting, framing, subject and clarity are all essential in creating an appealing visual. Be mindful of your filter usage – over-filtering images distracts from content.
Use Instagram to tell your brand's story.
If your brand was a person, why would your brand be who it is today? What would your brand sound like? Act as a voice to inspire your customers. Make your Instagram a community gathering space for individuals who fancy your brand. Give your audience something they want to follow. Caption your photos with brand-relevant hashtags, and encourage your audience to do the same.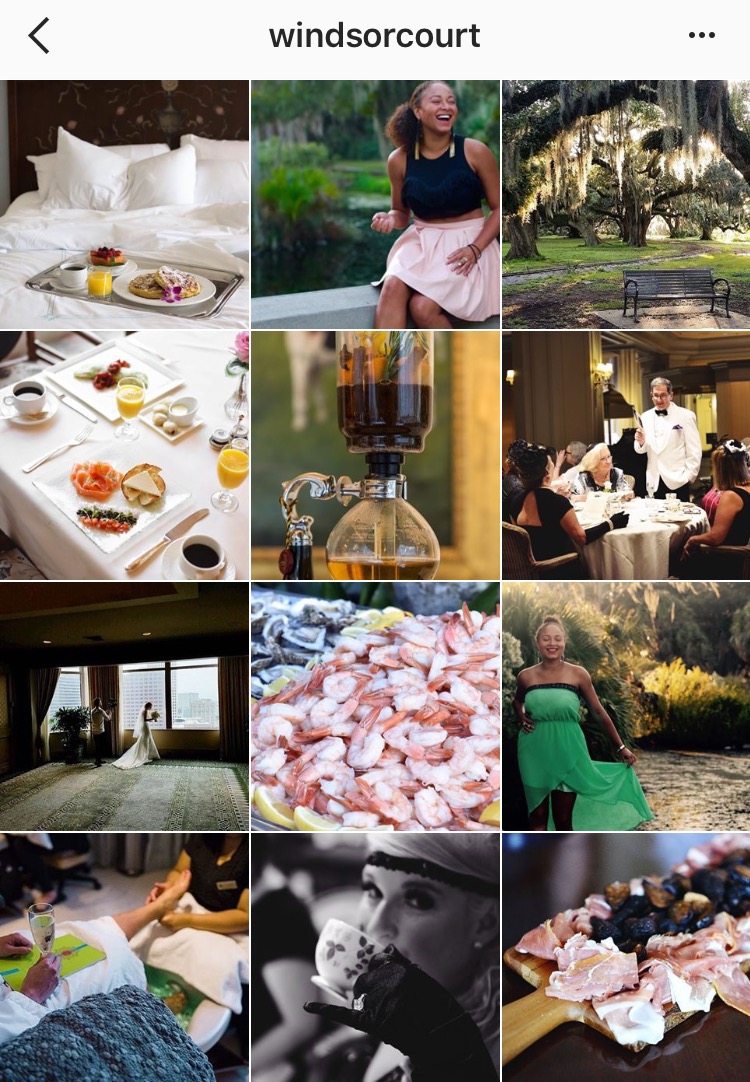 Engage with your audience.
#Regram HQ (high quality) photos that feature your hashtag. Follow accounts that are relevant to your brand. Like and comment on images of your product, company or service. Make use of the geotag feature, and engage with photos taken near your own. Do not over-engage. The rule-of-thumb is to cap your Instagram posting at three per day, and this includes original content and reposts. Over-posting, liking, and commenting can appear to be an act of desperation and cause followers to lose interest.
Post. Analyze. Repeat.
Like all things, it is important to practice your craft. Test out what times, subject matter and captions resonate best with your audience. Adjust your posting style as needed.
Keep at it.
Your Instagram following will grow as long as you keep up with it. Consistently post high quality images, and engage with your established and desired audience. Take notes from those who do it best – even if they are in an unrelated field. You can borrow elements of their style that will enhance your success.
So get out there – go Instagram. Make posts and take notes; practice makes perfect. Allow your brand's Instagram account to be a backstage pass into your world. By telling a story, your followers will always be excited to find out what's next.
How do you take your Instagram to the next level? Tweet us @DEVENEYMKTG and let us know your tips!.