Not from NOLA? Check out our Mardi Gras Lingo Guide.
In the Big Easy, Mardi Gras is more than just Fat Tuesday. Kicking off on January 6 with Twelfth Night, Carnival is an entire season of parades, southern recipes and King Cake. While many brands will join the conversation on the most famous Tuesday of the year, these brands are King of the Carnival conversation:
Bayou Rum
‍
Bayou Rum is boasting delicious Carnival cocktails as well as a limited edition commemorative bottle cover – a beaded "jacket." The jacket is a nod to the famous Mardi Gras beaded necklaces and elaborate outfits with traditional colors and sewn on beads. The brand and its beaded jacket are definitely ready to hit the parades; just look at this jazzy dance!
‍
‍
‍
Emeril Lagasse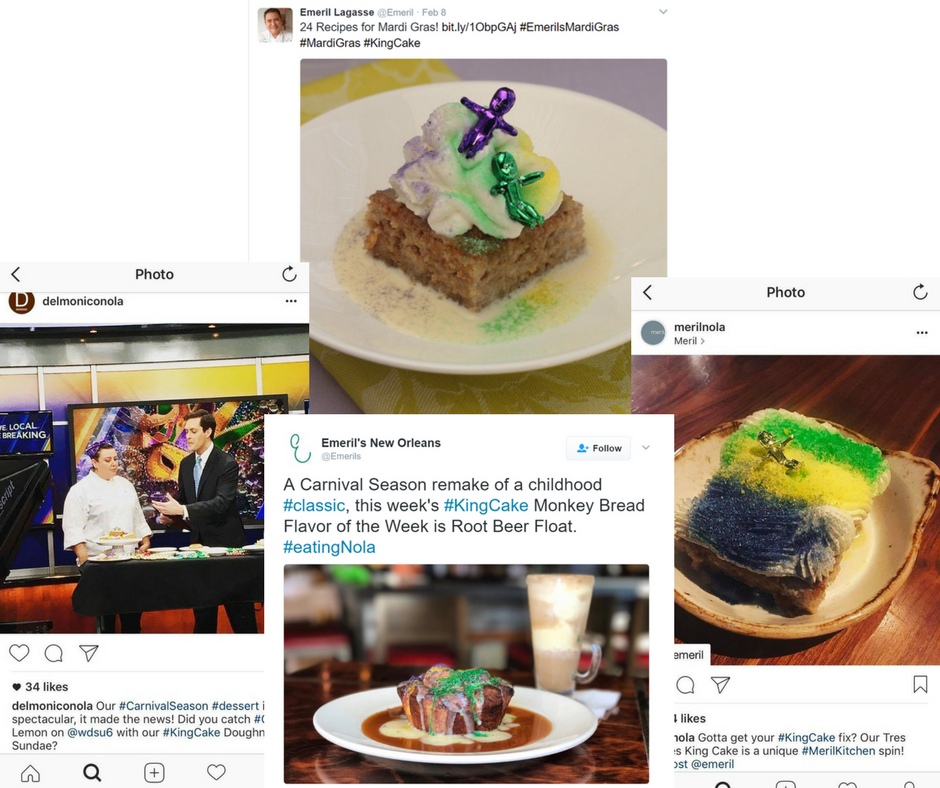 Emeril Lagasse and his four New Orleans-based restaurants are always ready to celebrate. As each restaurant has its own ambiance and menu, they have their own Mardi Gras desserts—
Emeril's New Orleans—King Cake Monkey Bread, with featured flavors of the week
NOLA Restaurant—King Cake Bread Pudding
Delmonico—King Cake Sundae
Meril—Tres Leches King Cake
Their desserts are so good, they even made the news!
‍
‍
‍
‍
Touro Infirmary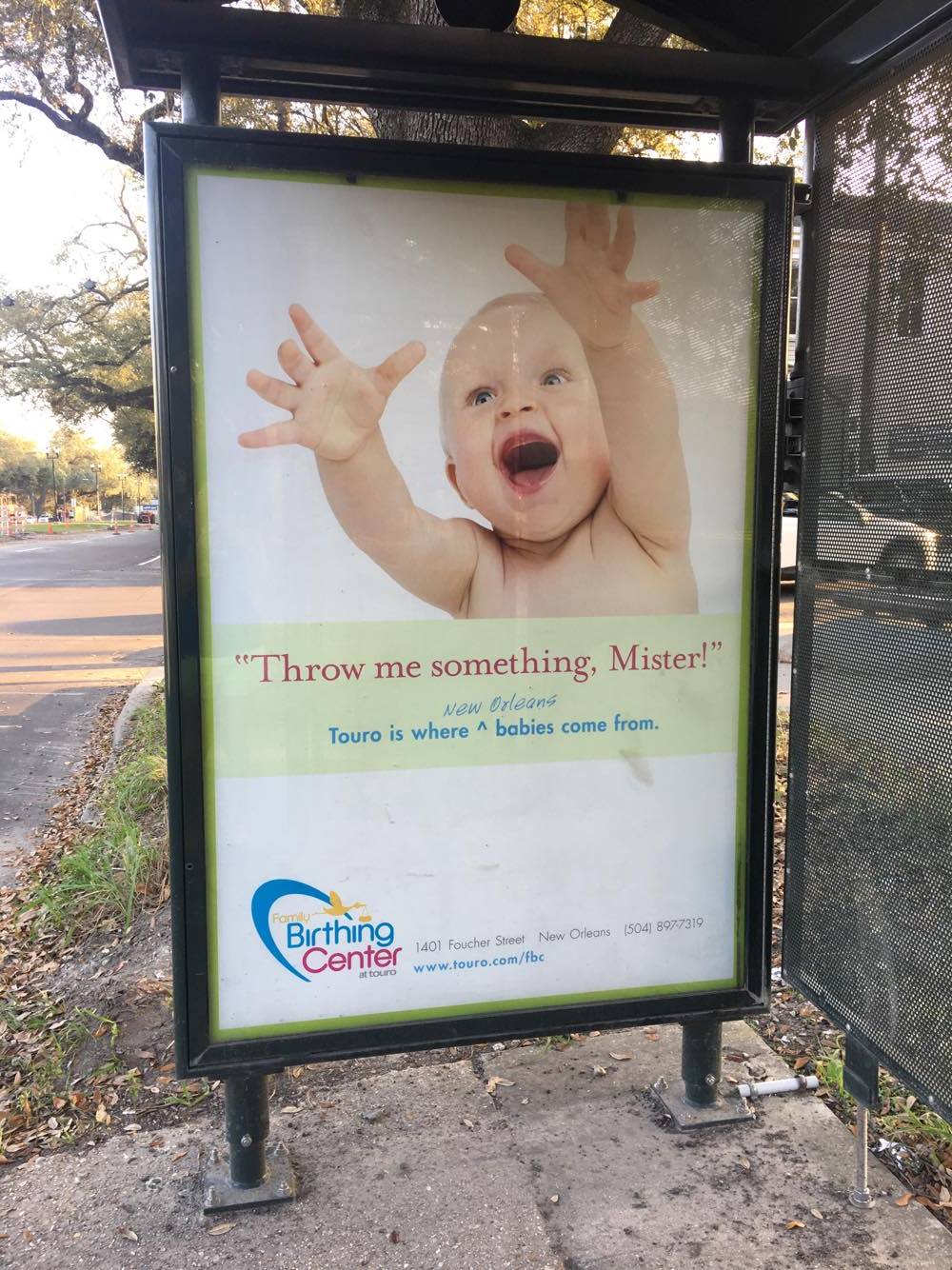 For 165 years, Touro Infirmary has been caring for the New Orleans community, which can be a tall feat during Carnival. This season, Touro is utilizing multiple marketing tactics to remind Carnival goers that in case things get messy, they're located just a few blocks off the Uptown parade route. From local bus stops and witty online videos to a shareable infographic with instructions on how to balance the decadent foods and festive movements of Carnival, this smart campaign covers it all, including the lifelong question – "How long do I need to second line to work off that fried chicken?"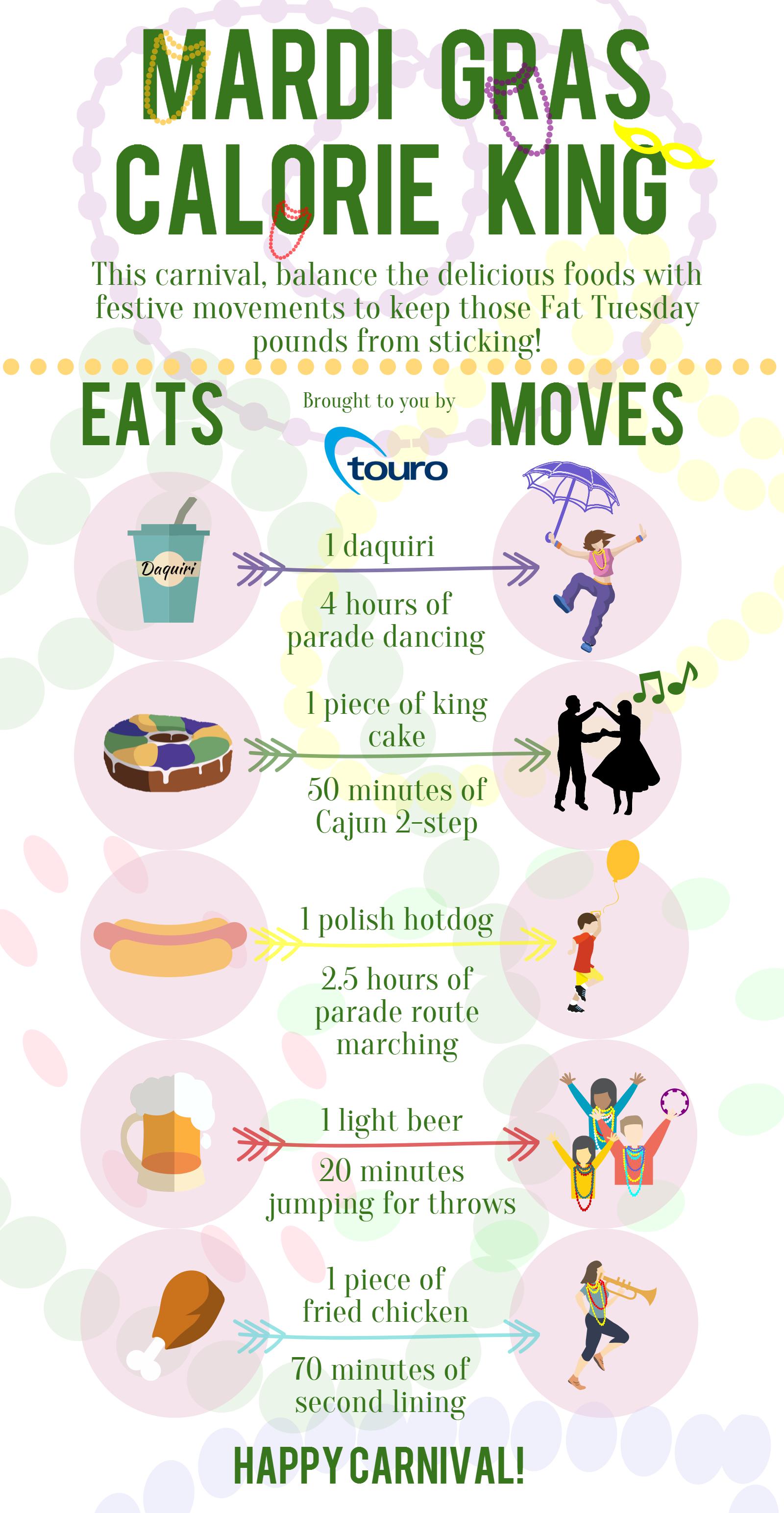 Windsor Court Hotel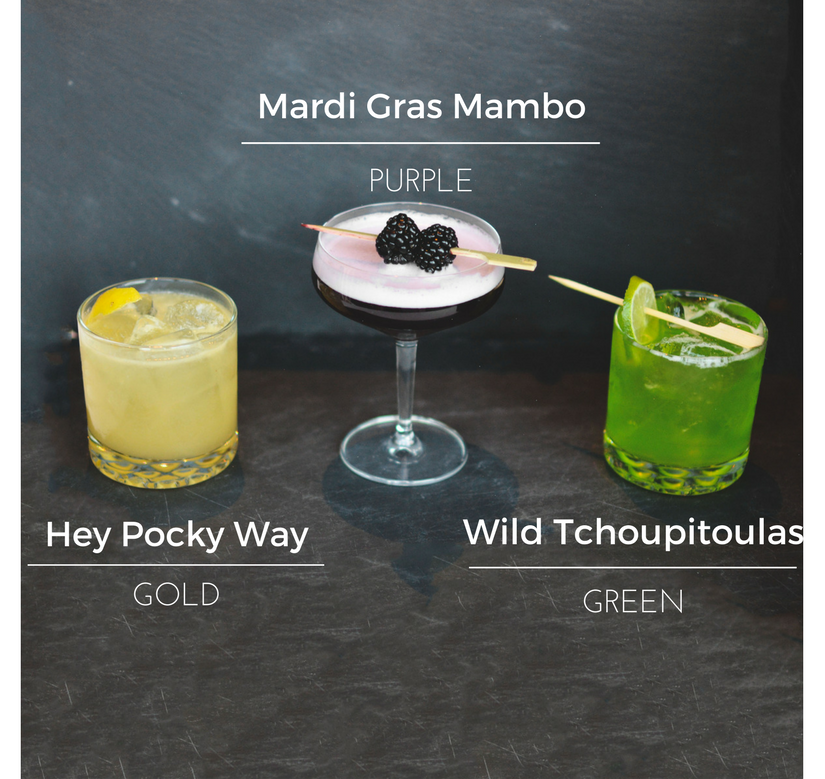 ‍
Windsor Court Hotel offers a new take on one of their regular events, this time a King Cake Tea – complete with traditional king cake, décor and cocktails. The Cocktail Bar at Windsor Court Hotel is getting their patrons in the Spirit with their inspired Hey Pocky Way (gold), Mardi Gras Mambo (purple) and Wild Tchoupitoulas (green).
‍
‍
NEW ORLEANS PELICANS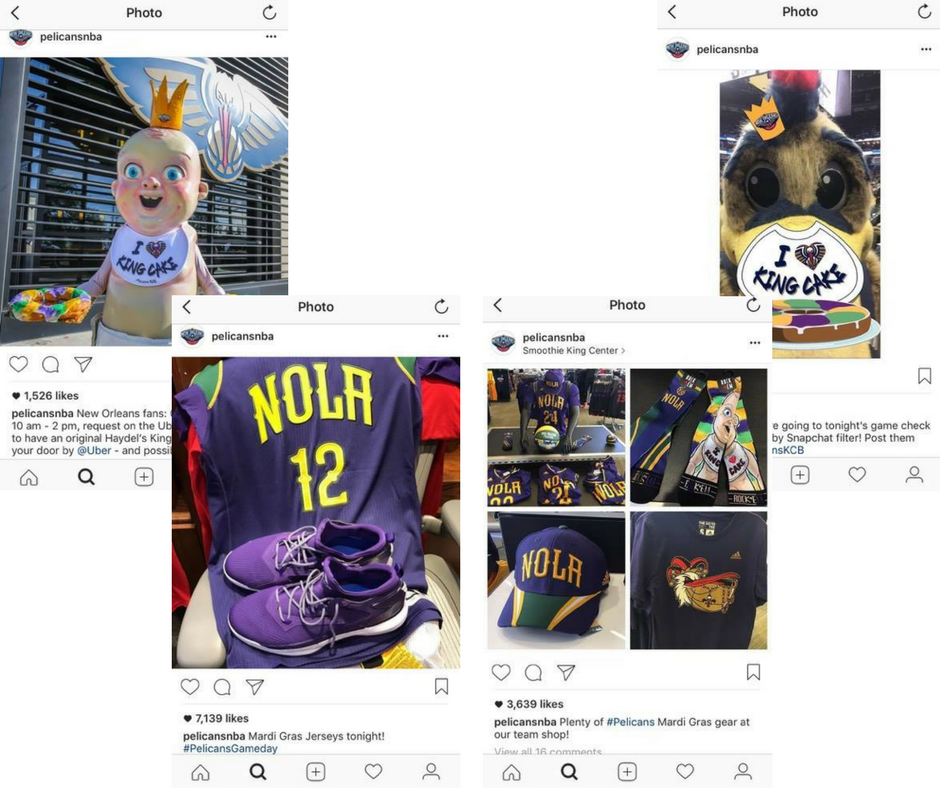 ‍
‍
New Orleans' NBA team may be taking the whole King Cake. The Pelicans Mardi Gras marketing efforts have focused on the team's seasonal mascot, King Cake Baby, with a King Cake Snapchat filter for their games and even teaming up with Uber to personally deliver King Cakes to a lucky few. Check out the Pelicans Mardi Gras gear:
‍
‍
‍
‍
 All of the Bakeries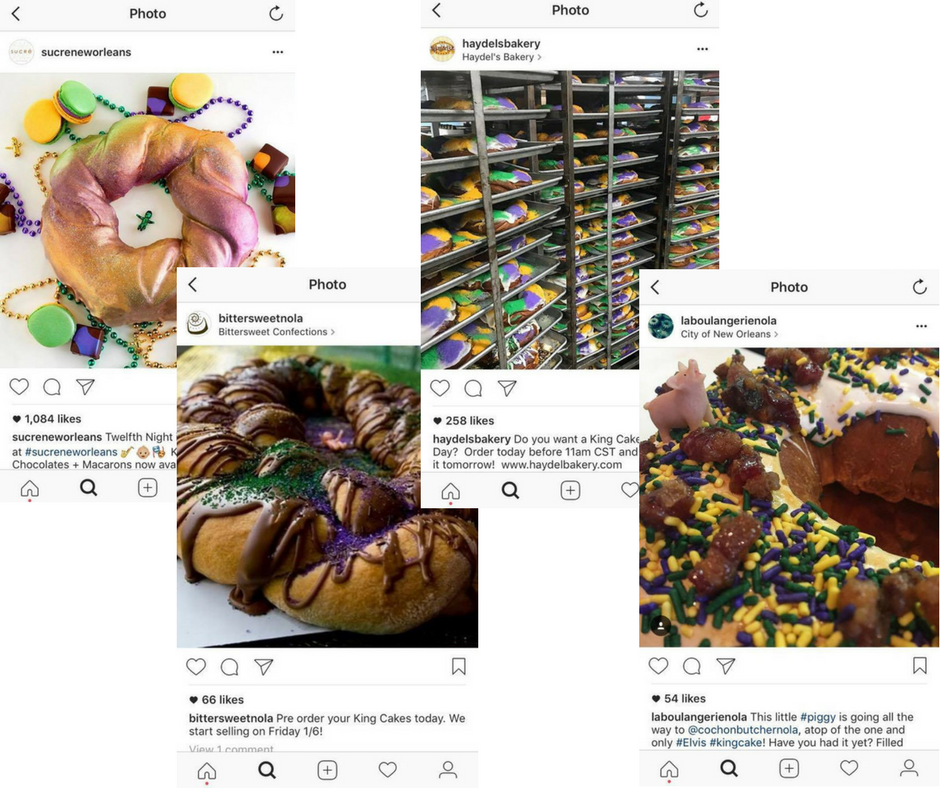 ‍
During Carnival, Fridays are for King Cakes. The mass consumption of King Cakes (our office included) leads to a huge influx of business for local bakeries. Each bakery has their own unique take on the traditional dessert that falls in line with their brand identity. Vibrant Sucré, classic Haydel's Bakery, chocolatey Bittersweet Confections and piglet topped La Boulangerie are key players in the game.
‍
‍
‍
‍
Zatarain's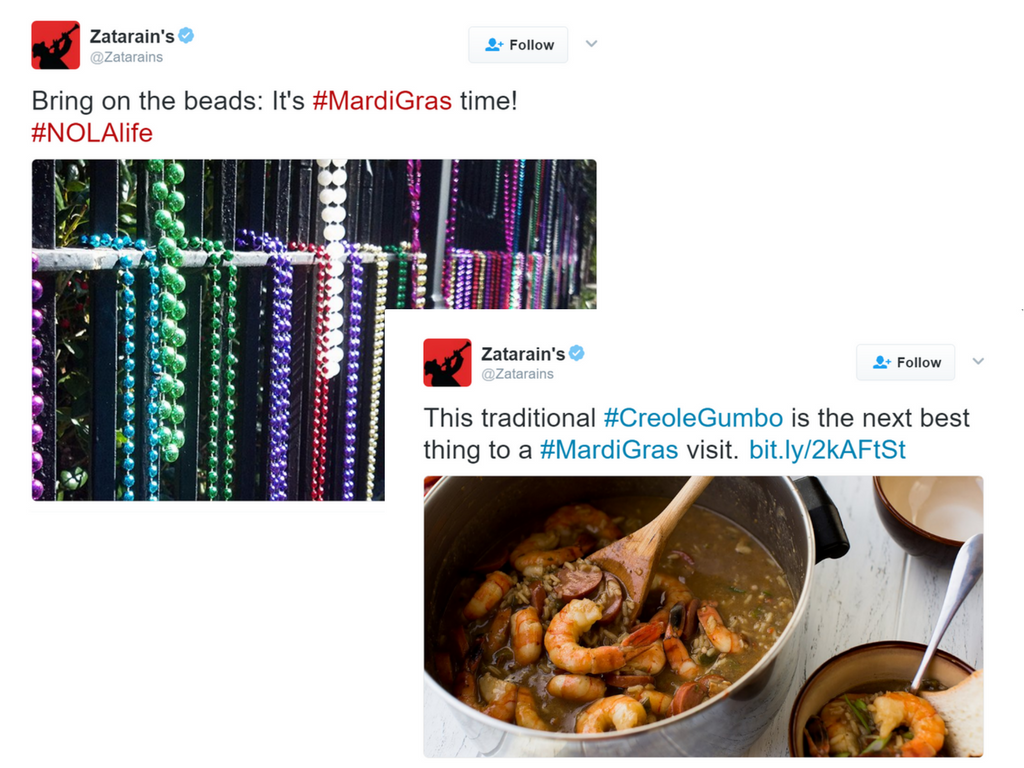 ‍
‍
Zatarain's allows people from Maine to Arizona to experience Mardi Gras in their own homes through their products and social postings. It's safe to say the brand can claim the title of The Ambassador of Mardi Gras.
‍
‍
‍
‍
Loyola University and Tulane University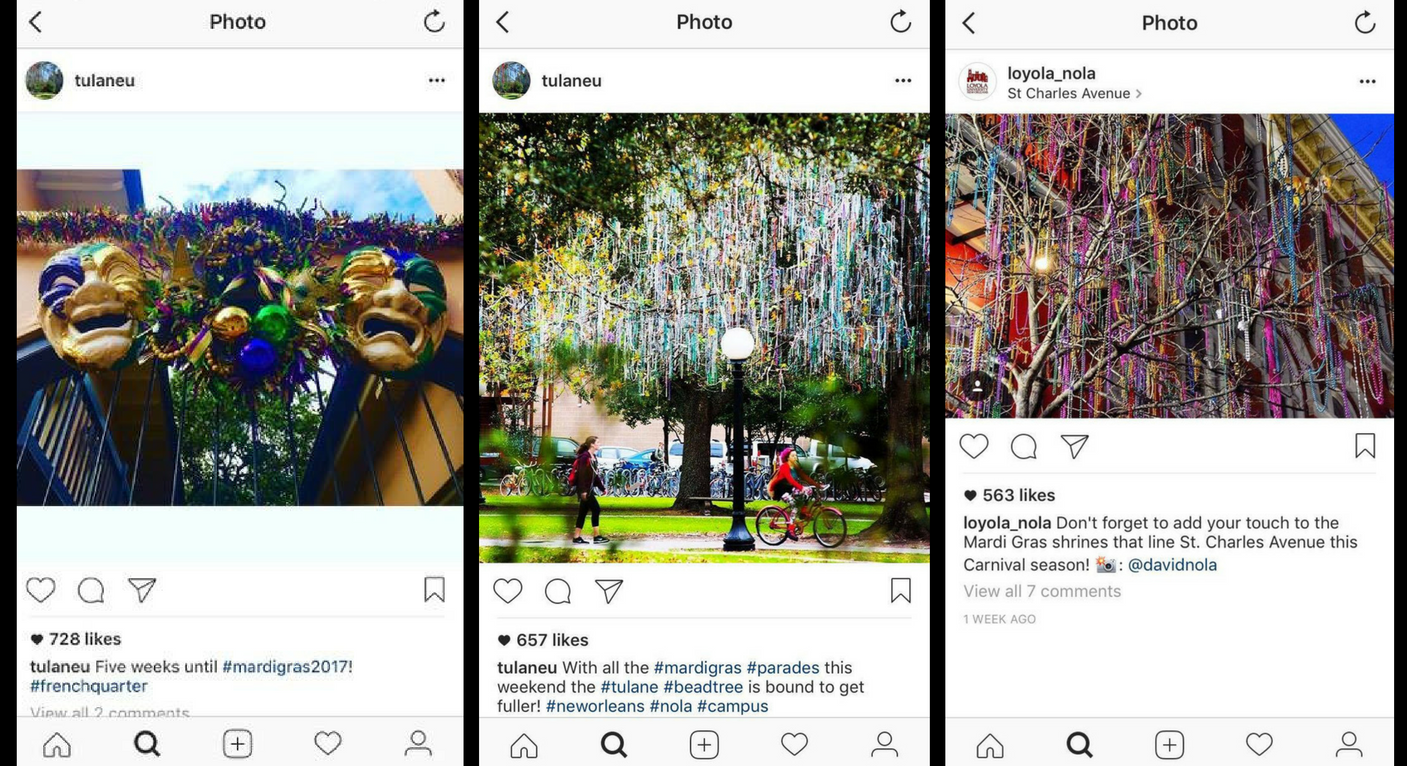 ‍
‍
The sidewalk side campuses of Loyola University New Orleans and Tulane University  have been sharing purple, green and gold inspired posts via social media. Tulane University even began their countdown five weeks out, and their campus is always ready for Carnival with their very own Mardi Gras Tree.
‍
‍
Winn-Dixie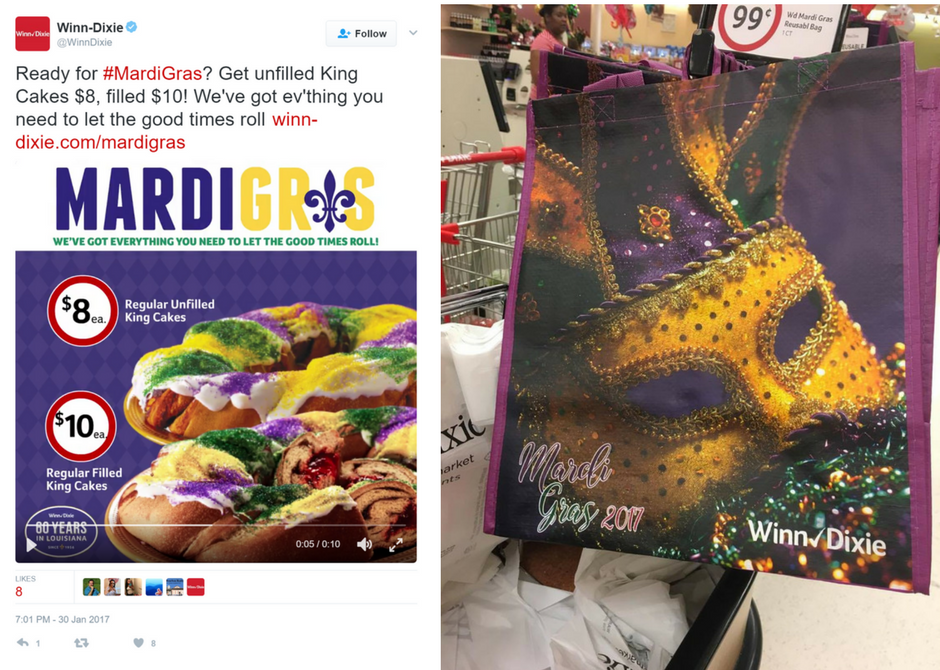 ‍
‍
During Carnival, the grocery store chain Winn-Dixie offers King Cakes and more with their very own landing page fully dedicated to seasonal offerings. Winn-Dixie is spreading the love via social media, as well as themed reusable bags for purchase at select stores.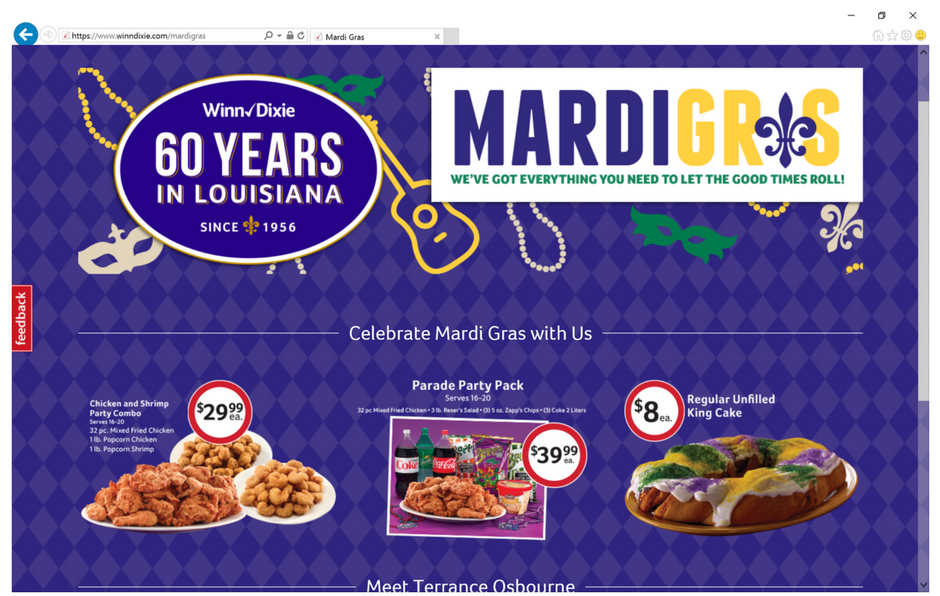 ‍
‍
‍
‍
‍
‍
‍
Abita Brewing Company

‍
‍
The Abita Brewing Company brews Mardi Gras, literally. Their first seasonal brew, Mardi Gras Bock, combines Carnival with what they do best: beer. In addition, the brand has been encouraging parade goers to pack their coolers with Abita through social content, including their own parade of cans: 
‍
‍
‍
‍
Lagniappe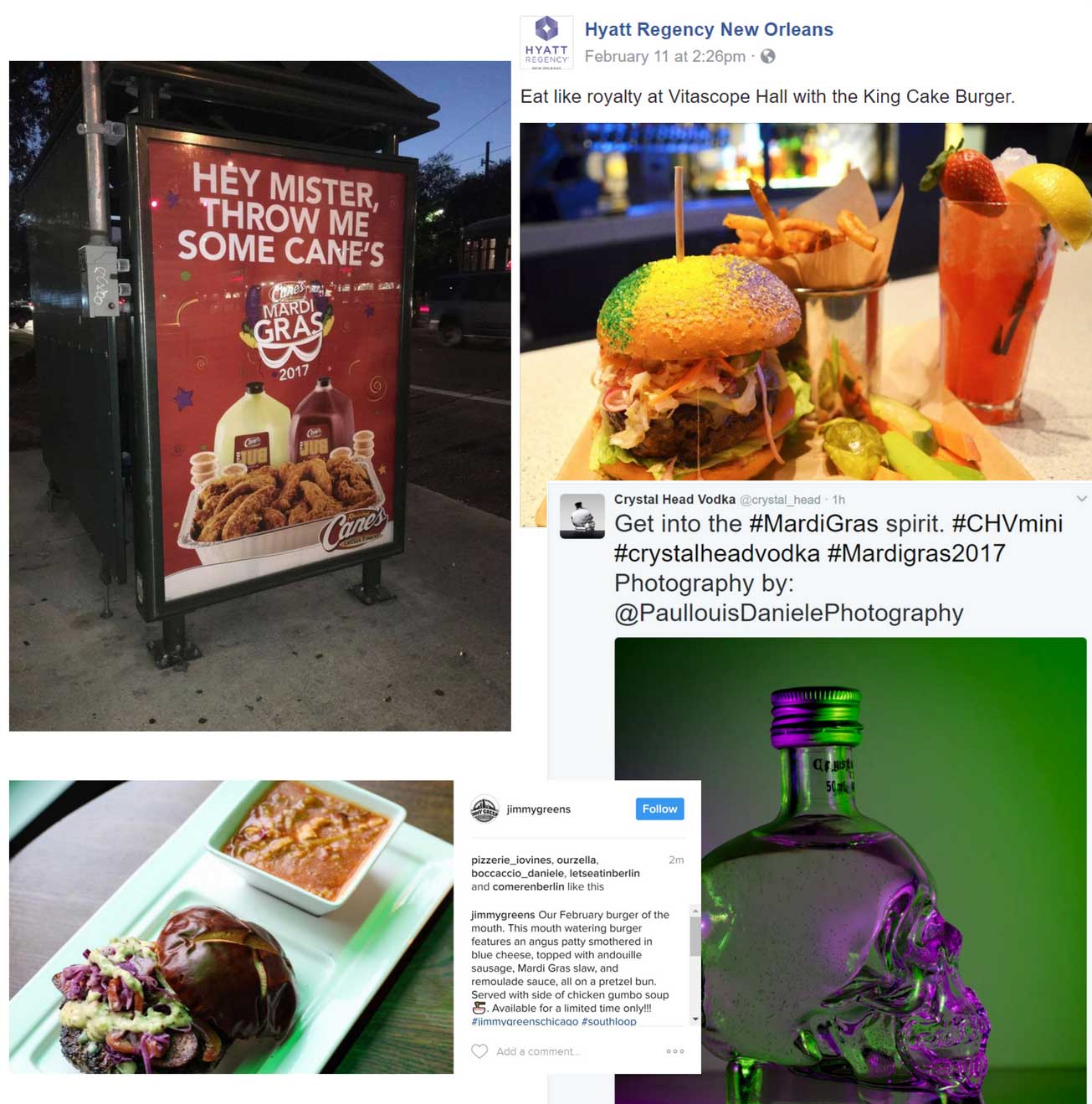 ‍
‍
In case you didn't get enough, these brands are just a little something extra. Through menu options, social postings and advertising pieces, brands near and far, such as Hyatt Regency New Orleans, Raising Cane's Chicken Fingers, Jimmy Greens and Crystal Head Vodka – are all ready for the parades to roll.
‍
‍
‍
‍
‍
‍
‍
‍
Join the Conversation
Whether you're a Louisiana-based brand or not, you can integrate Mardi Gras and New Orleans' culture into your content. A few easy, yet festive ideas are:
Incorporate the colors of Mardi Gras — purple, green and gold.
Accessorize your brand with traditional Mardi Gras decorations such as beads and masks
Relate to a more local Mardi Gras celebration such as St. Louis, Missouri, Mobile, Alabama or Walt Disney World's Port Orleans Resort
See ya on the parade route, Laissez les bons temps rouler!
How is your brand preparing for Mardi Gras? Tweet us @DEVENEYMKTG and let us know.