In today's fast-paced, social media-driven world, being able to take high-quality photos is a must for any brand. And, it doesn't have to be hard. There is no need for expensive equipment, lighting kits, editing software or staging areas – you can create killer photos with just some know-how and your iPhone (or Android). Here are some quick tips on how to create the very best iPhotos for boosting your brand on social media.
Lighting is Everything
When taking photos on your phone, try to use natural light whenever you can. If you're shooting outside, the best outdoor lighting happens really early in the day and right before the sun sets in the evening. Depending on your subject, shadows can be something to play with or avoid. If you can't find good, natural light – use the resources you have. Lighting resources may be candles, lamps, bar lighting or even the flashlight on another phone (I have had plenty of "stage hands" provide lighting for me). Whatever you do, try to avoid using the flash on your iPhone, especially for food and drink in a dark space.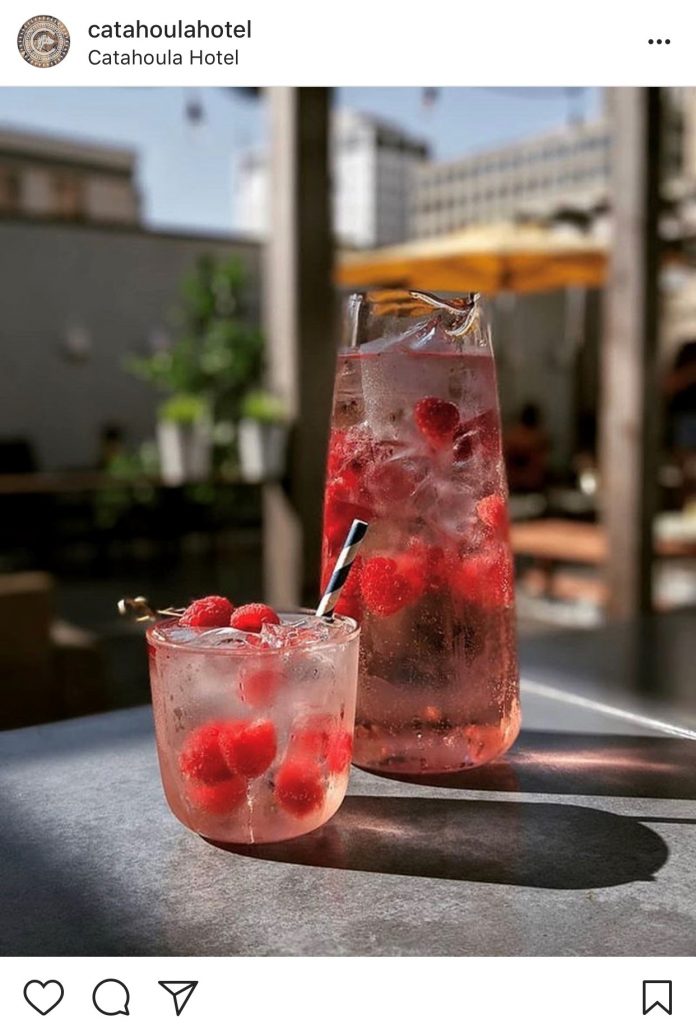 Devil is in the Details  
Don't be afraid of showing close-up detail shots, especially if what you're showcasing is something textured. But, think about what you're trying to convey with detail shots. This works great with clothing, like the example below, to really showcase and convey how something will feel – people can see the image and immediately be brought to the feeling of touch.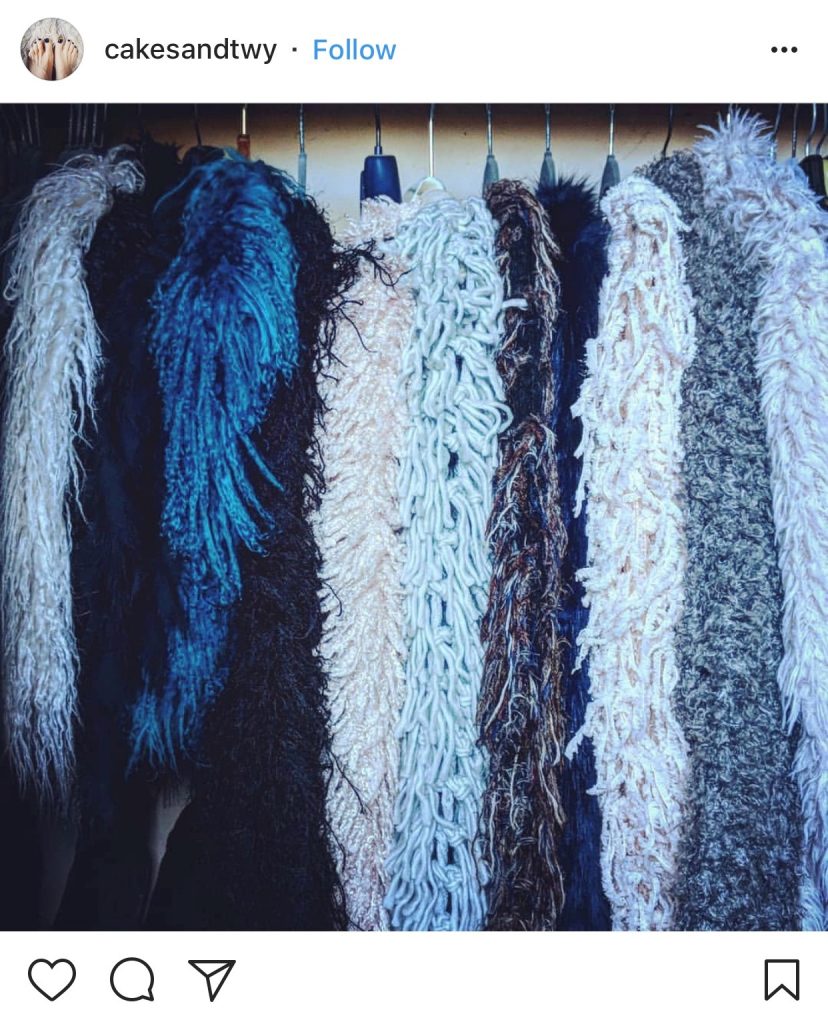 Think about Color Scheme 
Color is especially important in food and drink shots – no one wants to see a plate full of brown mush or a drink with weird chunks floating around. Gross. Think about how the colors of your subject are going to work together. If it is cocktail like the example below, think about the color of the garnish and how it will interact with the color of the drink. Also, think about how lighting and backgrounds will impact the color of what you're photographing.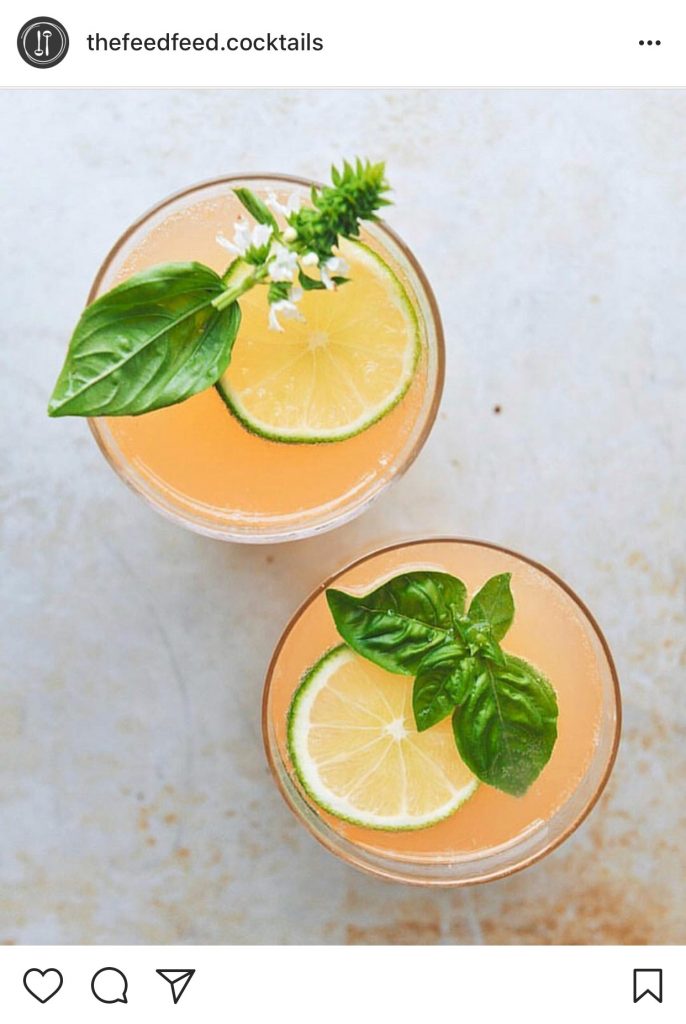 Think About the Background 
While we're on colors, it's extremely important to consider your background options. If you're photographing food or drink, think about the background (walls, tables, etc.) and how they are going to impact the overall look and feel of your shot. Try to choose neutral backgrounds if your subject is bright and colorful like the example below.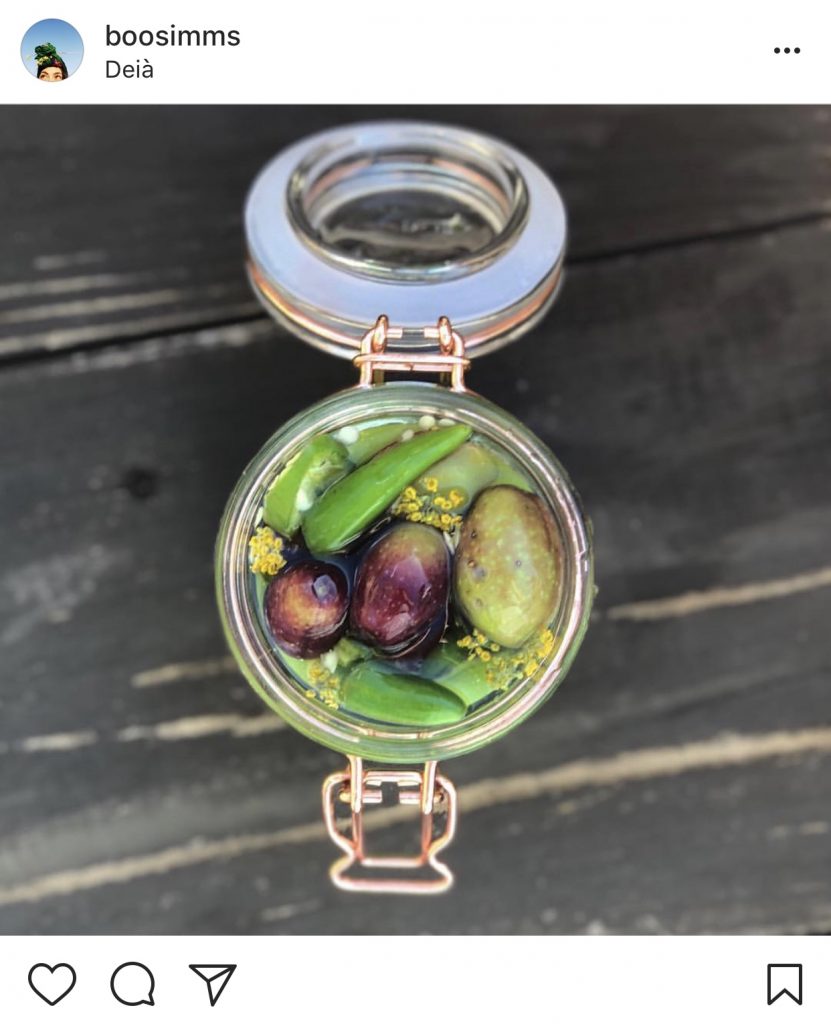 On the other hand, there is something to be said about power patterns – if your subject isn't too ornate, a powerfully bold background may be the key to making your photo really pop. The example below works well because the subject is fairly simple – burger and fries – so a bold background works. Extra points for the human element.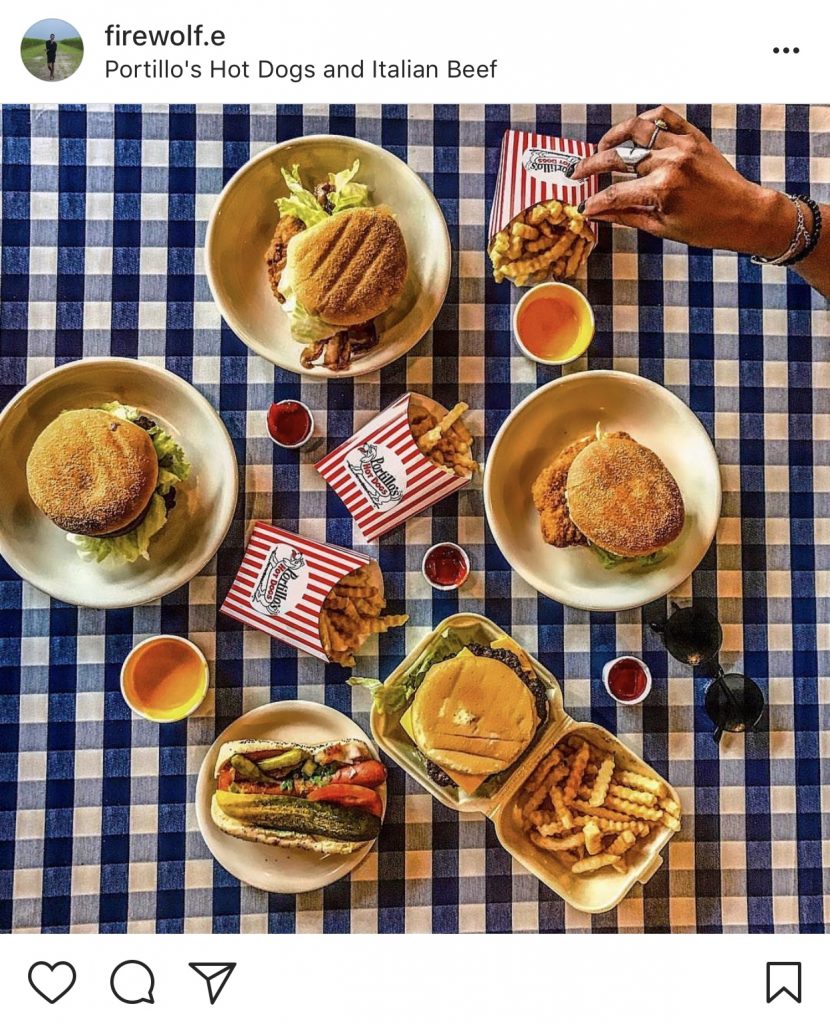 Arrange/Stage Your Shot 
We all know that social media is less about "real" experiences and more about perfect experiences (I know that I am generalizing here and that plenty of people share the REAL REAL on social media, but we all know that the people #DoItForTheGram and that a lot of us share perfect versions of our experiences, but that's a whole other post for a different day).
If you're going to create the most beautiful cocktail on the menu or the most stunning dish in the house, then you better try to take the most beautiful photo of it. Don't be afraid to stage and arrange your shot to get exactly what you're looking for. Food and drink shots do well when shot from above – provided that the lighting is good – as you can see in the example below.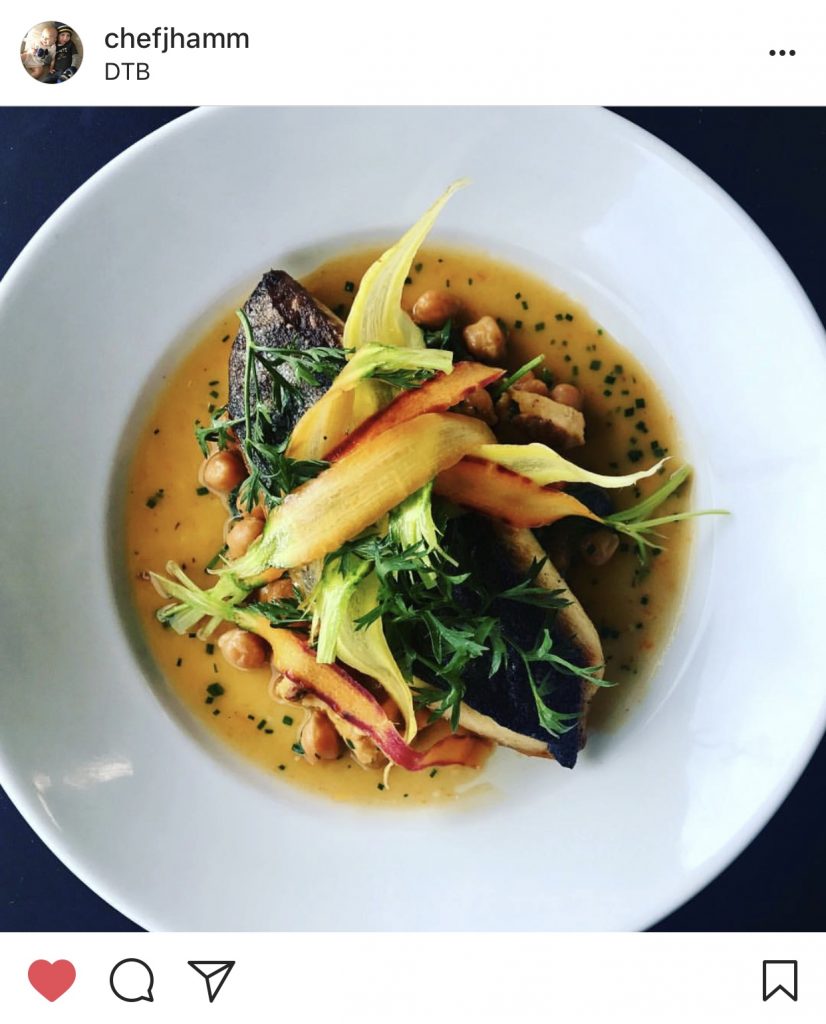 Keep it Simple 
Like the old saying goes, Keep it Simple, Stupid. When it comes to taking photos for social, try to keep it as simple as possible. People spend hours mindlessly scrolling through their Instagram feed so your photos need to stand out. That doesn't mean that every one of your photos needs to be single-subject, but if you're looking at the image and can't pinpoint what the focal point should be, there's too much going on. The example below really highlights how you can have multiple subjects but still have a clear focus.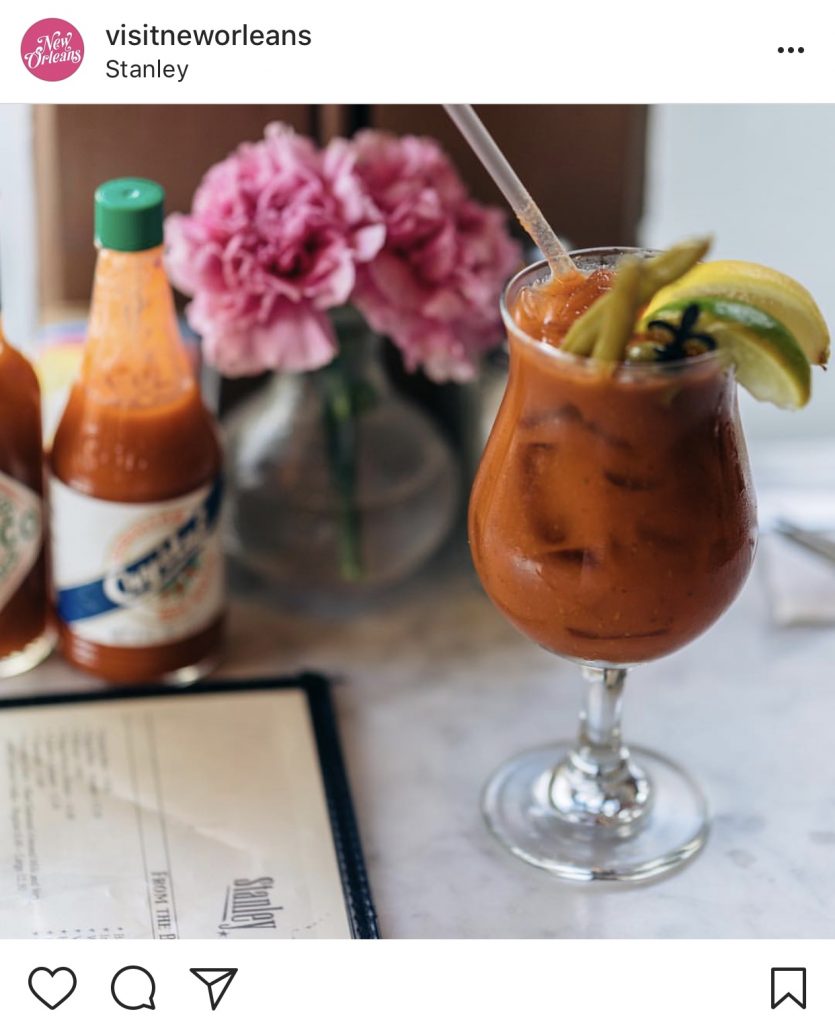 The More, The Merrier 
When I was younger, I had ambitions of being a photographer for National Geographic – until someone told me that for every photo that gets published there are thousands that go unused. That seemed tedious to me and there went that dream…sort of. I may not be shooting for NatGeo but I still hold with me the importance of taking multiple shots, from multiple angles before picking the perfect one to share. Sometimes it will take 10-15 or more shots before you get your subject *perfectly* situated. Be patient.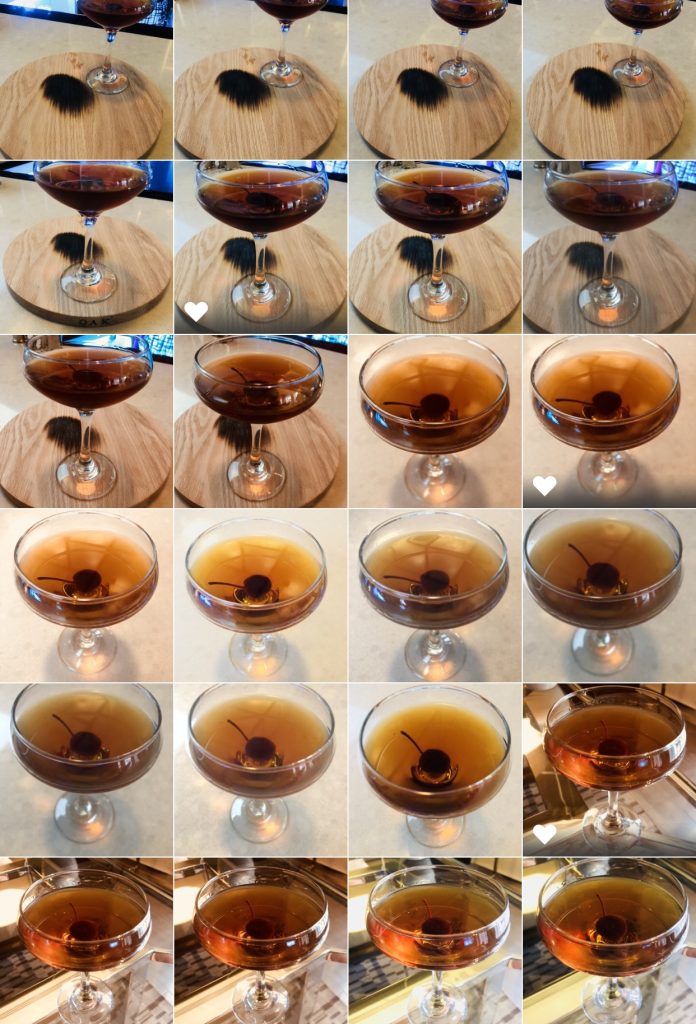 Use Grids & Modes
iPhones come with a handy-dandy grid to help ensure you're meeting the rule of thirds. Using your grids can help ensure your images are level and aligned. To turn them on go into iPhone Settings > Camera > Grid. Moreover, more recent versions of the iPhone have different camera settings – hello, Portrait Mode! Play around with the different settings on your phones camera *before* you start shooting.
Add a Human Element 
Human elements will make your images more relatable and realistic. I am a big fan of the Food In The Air/ Drink In The Air shot – and you can clearly see that throughout my personal accounts as well as the ones I have a hand in. This works particularly well for food and drink like in the example below, but can also be used in other areas like hotel beds, flowers/plants/farming, etc.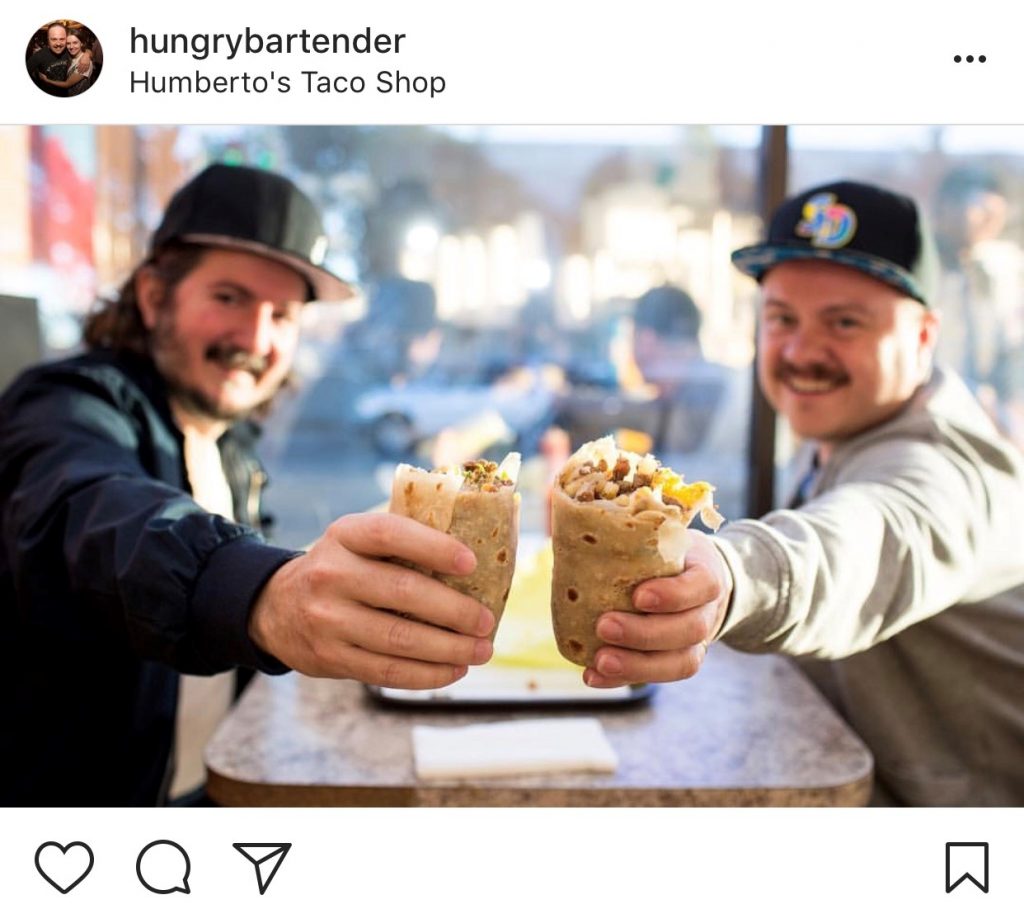 Be Strategic 
Before you start shooting willy-nilly, think about the strategy behind the photo you're shooting – especially if you're doing this for a brand. What is the message you're trying to share? What emotions do you want people to feel? Think about why you're shooting the image before you waste the memory space.
Be Realistic 
This is the most important thing for brands to keep in mind. Don't make something to share on social media if it cannot be similarly recreated. Once you share that perfect photo of a new dish, cocktail, outfit, flower arrangement – whatever – customers are going to expect to be able to recreate it (and share their own images of it). I once visited a coffee shop because I saw this GORGEOUS image of a lavender latte on their Instagram channel and, duh, I wanted a similar photo for my own experience share. Wouldn't you know, they didn't serve it at all the way that it had been captured. Like, not even close. If you are going to create something that is a one-off or something special, make sure you clarify that in your caption.
Edit Your Images (But, Don't Over Edit!)  
Using iPhone and Android apps like VSCO, SnapSeed or Aviary can help you edit images prior to posting. Editing images can give them more depth, provide lighting and color correction and sharpen an image, among other things. Be careful, though, not to over edit your images. Again, everything should look and feel realistic (even if it's staged)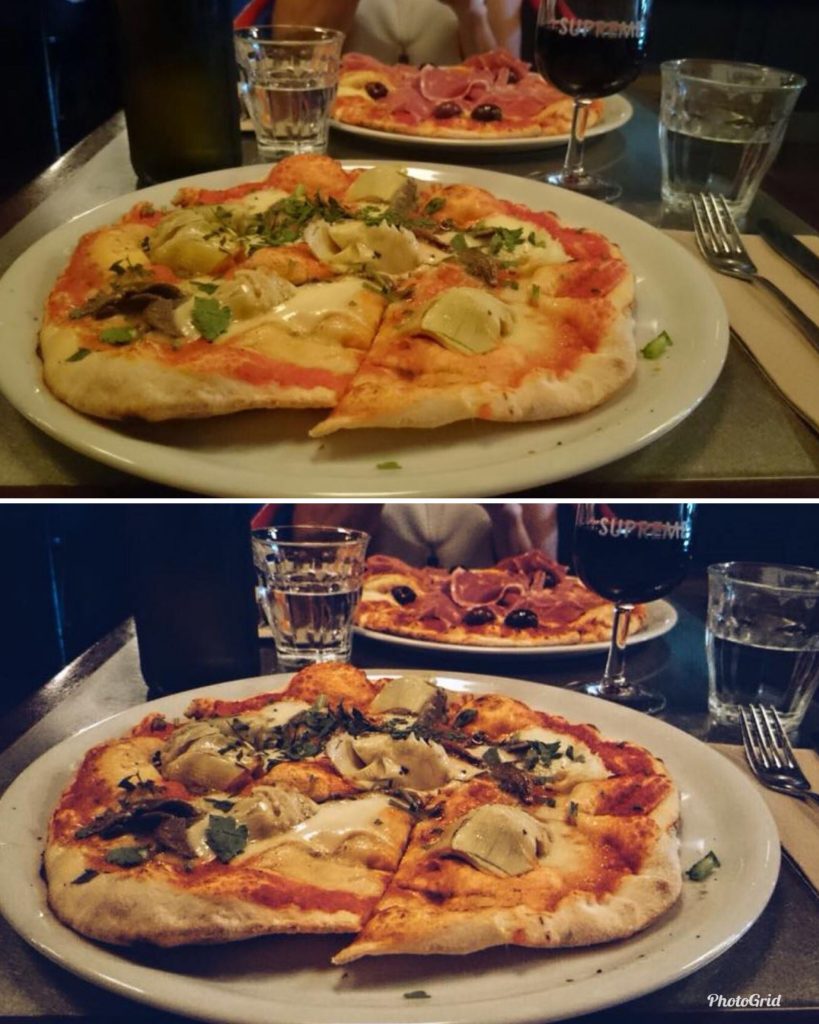 So there are my tips and tricks for taking better photos on the go. Whether you're managing the social media for a brand or trying to build your own personal brand, these 12 tips will help you take better photos. That said, once you do get the perfect shot, try to enjoy the experience. Have something to add? Tweet at us @DEVENEYMKTG and let us know!